[fusion_builder_container hundred_percent="no" equal_height_columns="no" hide_on_mobile="small-visibility,medium-visibility,large-visibility" background_position="center center" background_repeat="no-repeat" fade="no" background_parallax="none" parallax_speed="0.3″ video_aspect_ratio="16:9″ video_loop="yes" video_mute="yes" overlay_opacity="0.5″ border_style="solid"][fusion_builder_row][fusion_builder_column type="1_1″ layout="1_1″ background_position="left top" background_color="" border_size="" border_color="" border_style="solid" border_position="all" spacing="yes" background_image="" background_repeat="no-repeat" padding="" margin_top="0px" margin_bottom="0px" class="" id="" animation_type="" animation_speed="0.3″ animation_direction="left" hide_on_mobile="small-visibility,medium-visibility,large-visibility" center_content="no" last="no" min_height="" hover_type="none" link=""][fusion_text]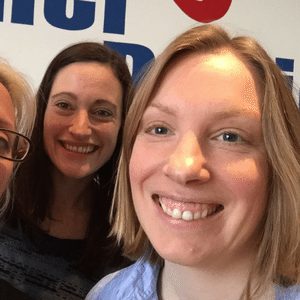 Born in 1975, Tracey grew up and was educated in Kent. As the daughter of a social worker and insurance broker, Tracey left Kent to study Law at The University of Hull when after graduation she accidentally found herself working as a researcher to a   Conservative MP rather than training to become a solicitor.
Tracey is a keen sports enthusiast and since 'retiring' from playing football has become a FA qualified football coach and manages a local girls football team. Tracey likes reading, travelling, listening to an eclectic music collection, and eating!
Tracey in Parliament
After two years of working in Parliament (1996-1998) for various MPs including Michael Howard, Tracey left to work as a political consultant where she represented clients ranging from a major chocolate manufacturer, financial institutions and members of the chemical industry, through to slimming groups and pet charities.
In 2003, Tracey was asked to return to Parliament to become Chief of Staff to the Shadow Education Secretary Damian Green, before moving to become Chief of Staff to Shadow Home Secretary David Davis shortly after.
Having seen David Davis' majority treble in the 2005 General Election, Tracey once again left Parliament to work in the City for insurance giant Norwich Union and its FTSE parent Aviva, where she worked until 7th May 2010.
Tracey was selected for Chatham & Aylesford in November 2006 and became the Member of Parliament there in the 2010 General Elections with a majority of 6,069 – the largest majority since the creation of the constituency. She won with a 46.2% share of the vote – a swing of 9.4% to the Conservatives. Subsequently she is delighted to have been re-elected in 2015 with an increased majority of 11,445 with over 50% of the vote this was the third biggest Labour to Conservative swing in the UK.
Tracey has been working hard for everyone in Chatham and Aylesford, regardless of how they voted.
In 2012 Tracey was elected as a committee member of the Culture, Media & Sport Select Committee and in 2013 she was elected as a member of the Political & Constitutional Reform Select Committee. Tracey has served as Chairman of the All Party Alcohol Misuse Group, the All Party Group for Dementia and the All Party Group for Mindfulness and Vice Chairman of the All Party Group for Women in Sport.
In May 2015, Tracey was appointed Parliamentary Under Secretary of State for Sport. This is a role she is very excited about and as a keen sports enthusiast she is looking forward to promoting sport and wellbeing across all areas of society.
For more information regarding Tracey's work in Parliament please view the link at the top of the page.
[/fusion_text][fusion_social_links icons_boxed="yes" color_type="brand" facebook="https://www.facebook.com/TraceyCrouchMp/" twitter="https://twitter.com/tracey_crouch" email="Chris@Beatmyaddictions.com" show_custom="no" hide_on_mobile="small-visibility,medium-visibility,large-visibility" /][/fusion_builder_column][/fusion_builder_row][/fusion_builder_container]