The Holidays Are Here – It's Time To Take Action!
[fusion_builder_container hundred_percent="no" equal_height_columns="no" hide_on_mobile="small-visibility,medium-visibility,large-visibility" background_position="center center" background_repeat="no-repeat" fade="no" background_parallax="none" enable_mobile="no" parallax_speed="0.3″ video_aspect_ratio="16:9″ video_loop="yes" video_mute="yes" overlay_opacity="0.5″ border_style="solid" padding_top="20px" padding_bottom="20px"][fusion_builder_row][fusion_builder_column type="1_1″ layout="1_1″ spacing="" center_content="no" hover_type="none" link="" min_height="" hide_on_mobile="small-visibility,medium-visibility,large-visibility" class="" id="" background_color="" background_image="" background_position="left top" background_repeat="no-repeat" border_size="0″ border_color="" border_style="solid" border_position="all" padding="" dimension_margin="" animation_type="" animation_direction="left" animation_speed="0.3″ animation_offset="" last="no"][fusion_text]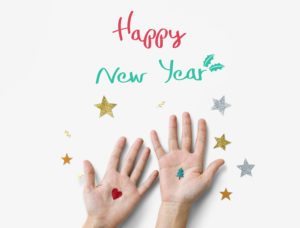 December is here! Are you excited? Most people aren't, but if you are in business you should stay. This time of year you are either laser-focused on implementing new strategy to propel you into 2017. I hope you haven't decided to take a break or consider yourself burnt out. This is the perfect time to get ready for 2017.
Let me tell you why you should be working diligently on and in your business – there is so much to do, so much to be thankful for and your future is bright! Don't worry if business is slow, this is the perfect time to get your creative branding and marketing ideas/strategy on paper to attract more clients. Yes, I said it, wouldn't it be awesome to double the amount of clients you serve in 2017?
I know I'm not the only business owner who has said or thought I want to serve more clients – I want to make a huge impact on how I do business, how I'm serving my clients, how they do and view business as well – especially in their branding and marketing. And if you're in business this is exactly how YOU should be thinking. The next thought is what do you need to do in order to get more clients? Let's talk about it!
Looking for recurring business and new loyal fans, followers, and clients should definitely be the goal. Your main goal should be on fostering and building lasting relationships with those who interact with your brand. Let me give you a few ideas and pointers you can work on before the month is over month to gear up for success in 2017.
1.Create a compelling message. A compelling message is critical. Make sure you're offering a product or service that separates you from your competition. If you already have one sit with it and see if it has been resonating with your niche – has it brought you more clients? Do you need to tweak it? Do you need to change it altogether?
Make sure your service or product delivers value. Make sure you are using market research, polling your customers or potential customers asking great questions to give you the information you need to revise, change or no longer offer a specific product. This is key, do you honestly know what your niche wants or desires? Is your current offerings meeting their needs?
Always over deliver and under promise. Clients love this! Who doesn't love unexpected surprises? How can you over deliver to your clients consistently to have them coming back for more and more?
Understand who your ideal customer is – your target market. Know what they want, what they are looking for, why they need your product, how they buy, and where they look for suppliers of your product or service. THIS IS CRITICAL… so many business owners are marketing to everyone and you cannot be all things to everyone. Industries evolve, clients expect more, are you delivering? Do you know what to deliver and do your audience know where to find you?  
Promote, promote, promote! Make sure you are sharing your services/products via your compelling message. Meet your prospects where they are. If you're not on social media where have you been? I meet so many businesses who don't see the value in having an online presence but it's not just about having a profile somewhere… are you consistently present? Are you building relationships? Are you providing value? If not you are doing a great disservice to your brand, products, services and your audience.
Use social media to reach your target market, together with other free promotional tools on the web. Get online and use these tools to your advantage. It doesn't have to cost money but you will need to invest time
Monitor the effectiveness of your promotion– whether the activities are generating leads and sales. Take note of this! How effective are your current promotions? Are they working? If not, you need to implement new offerings or strategy.
Offer excellent customer service to maintain customers and generate word of mouth referrals – always the best! It goes a long way, you'll be surprised how far excellent customer service can take you. Time is of the essence. Don't let this month pass you by get busy! Take stock of where you are and where you'd like to be in 2017. Take action, there is no time like the present! If you need help resolving your branding and marketing frustrations once and for all click here.
Time is of the essence. Don't let this month pass you by – get busy! Take stock of where you are and where you'd like to be in 2017. Take action, there is no time like the present!
[/fusion_text][/fusion_builder_column][/fusion_builder_row][/fusion_builder_container]