[fusion_builder_container hundred_percent="no" equal_height_columns="no" hide_on_mobile="small-visibility,medium-visibility,large-visibility" background_position="center center" background_repeat="no-repeat" fade="no" background_parallax="none" enable_mobile="no" parallax_speed="0.3″ video_aspect_ratio="16:9″ video_loop="yes" video_mute="yes" overlay_opacity="0.5″ border_style="solid" padding_top="20px" padding_bottom="20px"][fusion_builder_row][fusion_builder_column type="1_1″ layout="1_1″ spacing="" center_content="no" hover_type="none" link="" min_height="" hide_on_mobile="small-visibility,medium-visibility,large-visibility" class="" id="" background_color="" background_image="" background_position="left top" background_repeat="no-repeat" border_size="0″ border_color="" border_style="solid" border_position="all" padding="" dimension_margin="" animation_type="" animation_direction="left" animation_speed="0.3″ animation_offset="" last="no"][fusion_title hide_on_mobile="small-visibility,medium-visibility,large-visibility" size="1″ content_align="center" style_type="default"]
Social Media for Women In Business
[/fusion_title][fusion_title hide_on_mobile="small-visibility,medium-visibility,large-visibility" size="2″ content_align="center" style_type="default"]
Social Media Training
[/fusion_title][fusion_text]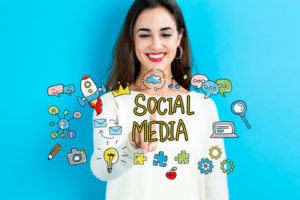 Social Media training can be a bit tricky – it's so important that you get the right approach for your business, your customers and you.  Who you are matters so much.
We like to think that as women in business we can inject amazing personality into what we publish as long as the techniques are nailed.
This is why, even though our training is one-to-one and bespoke to you, we start off by helping you to highlight broadly who you are, how you feel and how you want to be seen.  So are you….?
A small business?
Corporate business?
Solopreneur
Mumpreneur
or, and this is my favourite – a quirky business?
Of course, you can be a small business who is also quirky.
It doesn't matter whether you are a corporate or quirky business, the training session costs are the same, and you will definitely be working with a key member of our team.
To book, just click through and pay, and we will get your session scheduled at a time to suit you.
Here are a few details:
Training is by Skype with audio and screen-sharing unless to make a special arrangement for a face to face meeting (room and travelling costs apply)
We gather your details before we start the training session so we can all get going and focus straight away
You may bring a colleague from the same business into the session.
We can cover Twitter, Facebook, Instagram, Snapchat, Linkedin, Blogging and more.
The training style and content will be adapted to fit you.  Young, old, techie or techie challenged – we've seen and heard it all!
[/fusion_text][fusion_text]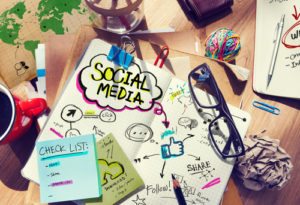 Because each training session is unique to you, your business and what you need there isn't an agenda to post here.
We guarantee to share everything we know, everything we use and everything you need to know to achieve what we do and more.  Creating images, posting, measuring, reporting, engaging, the full monty.
The trainers are not only experienced trainers but manage social media accounts for clients as well as managing or contributing to the social media of The Women In Business Radio Show.
[/fusion_text][fusion_text]
When you book more than one hour, you get a discount.  You can take your hours separately, or together and as far apart as you like.  This means you can get going and then check in later to review how it's all going and add in a few more ideas and techniques.
[/fusion_text][fusion_title hide_on_mobile="small-visibility,medium-visibility,large-visibility" size="4″ content_align="center" style_type="default"]
1 Hour Social Media Training £93 + VAT
[/fusion_title][fusion_title hide_on_mobile="small-visibility,medium-visibility,large-visibility" size="4″ content_align="center" style_type="default"]
2 Hour Social Media Training £159 + VAT
[/fusion_title][fusion_title hide_on_mobile="small-visibility,medium-visibility,large-visibility" size="4″ content_align="center" style_type="default"]
3 Hour Social Media Training £199 + VAT
[/fusion_title][fusion_button link="http://survey.constantcontact.com/survey/a07edu1akx0iz75r8iz/start" target="_self" hide_on_mobile="small-visibility,medium-visibility,large-visibility" color="orange" type="3d" size="xlarge" stretch="default" shape="pill" icon_position="left" icon_divider="no" animation_direction="left" animation_speed="0.3″]Register Interest[/fusion_button][/fusion_builder_column][/fusion_builder_row][/fusion_builder_container]